Call In The Experts For Felling A Tree
We deliver some of the market's leading knowledgeable tree cutting services. We have a long tradition of lowering trees and maintenance of trees, we are also professionally qualified and insured.
Cork Tree Services also cover these locations:
We are fitted with high quality equipment (high-performance cutting devices, mechanical wedges, winches, pulley-blocks, hoists) and strongly think that an employee is just as good as their tools. In order to guarantee that our work is performed accurately and safely, we evaluate and service our tools and equipment frequently. Whether you have an oak tree in your garden or a delicate Japanese maple we can take the job on, give us a call today to find out why we are the best southern tree service in Cork.
Our tree doctors in Cork will cut and prune your trees down to a manageable condition. We can also completely extract trees if needed cutting them down into manageable segments for removal or to be re-used by our clients as firewood, we have a wealth of knowledge in the safe practice of arboriculture and can advise on how to cut elm trees or even a lemon tree growing indoors.
We Cut All Shapes and Sizes of Trees in Cork
We work in this market to the greatest BS levels for tree cutting and have all the necessary devices at our disposal to guarantee safer and more efficient tree cutting and removal.
Efficient Jobs
We are the quickest to respond to job bookings and will complete every service in the most efficient way possible.
Fully Trained
Our gardening crews and tree service experts have been trained to the highest standards in the tree & garden industry.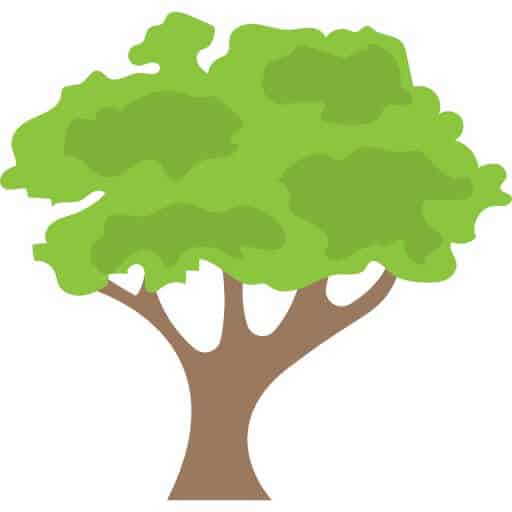 Professional Quality
We take the greatest pride in completing high-quality services for our all of residential and commercial customers.
Affordable Rates
Being a local tree service company in Cork has it's advantages, our rates much lower than our competitors in other counties.
Best Southern Tree Service
Felling a tree can be a dangerous task, in older times some of the traditional techniques used would be back-pulling, which involves removing a tree by cutting a bore to force the tree against it's own natural lean angle, back-pulling trees in modern times is accompanied by a crane or winch mechanism to further control its descent to the ground.
Tree Driving is another technique which involves cutting a tree at a particular point on its trunk to manipulate the angle and direction it's going to fall, the goal here is to drive a tree into another one and cause both of them to fall. Due to it's unpredictable and risky  nature this method to cut down a tree is only use in a forestry setting.
Cheap Tree Cutting Services Cork